Visit our church calendar to find opportunities to join in the ministries of the church.
Visit Bible.com to read online or download the app for your smartphone or tablet.
If you have questions or prayer requests, use our contact form to connect with us.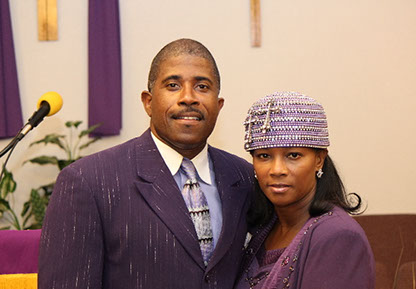 Pastor Edwin L. Stallworth is a native of Brewton, Alabama but he grew up in Crestview, Florida. He is married to the former Miss Rachel Ann Harper, and they have three children. Pastor Stallworth is dynamic speaker and passionate leader. To learn more about Pastor Stallworth, click below.
Our Vision
It is our vision: to be a house of prayer and refuge for those that are hurting, frustrated, and discourage, that they may find love, acceptance, guidance and encouragement.
It is our vision: to be a unified body of believers, a place where all are equally accepted, not matter the cultural background, no matter the ethnicity, no matter the color.
It is our vision: to be a fruitful and growing ministry sharing the Gospel of Jesus Christ to this community and surrounding communities. Our endeavor is to win the lost no matter the cost.
It is our vision: to help develop every saint to spiritual maturity, equip them in the ministry gift, through teaching and demonstration of the word.
It is our vision: to exalt the name of Jesus Christ through fervent praise and worship, by the power of the Holy Spirit, recognizing Christ's Lordship and Headship over the Church.